Bringing the Future to our Cities Today
A smart city is a city that utilizes the capabilities of new technologies and the future vision of tomorrow to improve everyday living conditions for the city's residents and guests. Synchronizing valuable smart solutions into the city's heart optimizes citizens' lives and reveals efficient and prompt technology approaches to control and boost the quality and effectiveness of these smart solutions to serve the better-hood of these communities.  The world is changing into a more connected neighborhood, our lives are changing, and smart solutions everywhere are getting more orchestrated into our new communities and it's time our cities join the digital transformation.
A Smart City for Everyone
Safety and Security
Security is fundamentally important across all walks of life to ensure the overall safety of all individuals and companies. This smart city pillar enables city moderators to utilize surveillance cameras along with a large set of state of the art modules (such as smart security systems, cameras, biometric identification, tracking and case tracing) that detect and analyze unusual conditions, to assist law enforcement, report cases and be able to intervene rapidly.
Safety & Security Solutions:
Computer Aided Dispatch (CAD)
Command and Control Center (CCC)
Surveillance
Access Control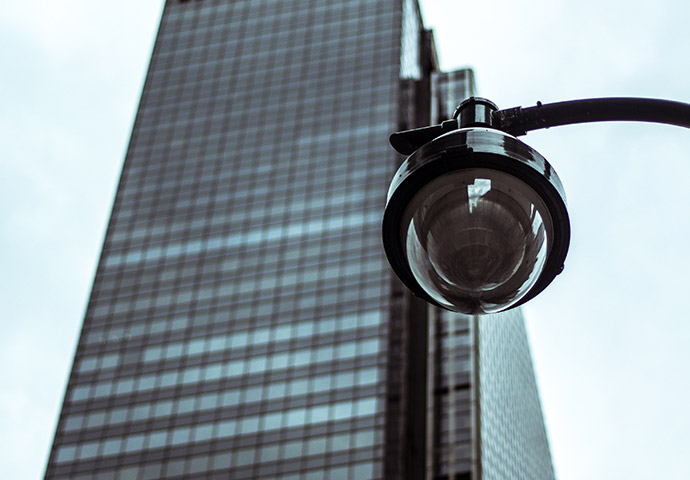 Smart Street Lighting
Smart Street Lighting for Better, More Sustainable Energy Utilization
Today, our cities streets can be easily managed and monitored properly to preserve and optimize the streets infrastructure through smart street lighting solutions that ensure smooth traffics flows, better control efforts and improve safety among citizens.
With Lighting Management Solutions, street lighting could be remotely controlled and automatically adapt with varying conditions including time, traffic situation, and safety conditions. The lighting system maintenance management provided through "Smart Street Lighting" solution helps detect failures, and take necessary preventive actions, before they take place.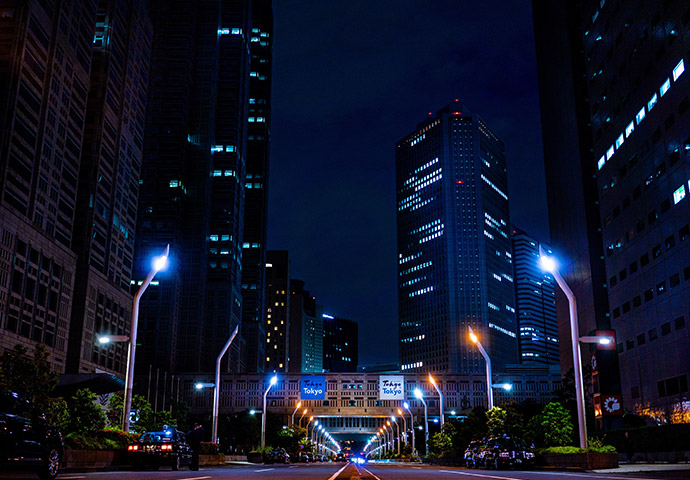 Smart Energy
Save Energy, Save Money
Cities produce 80 percent of the CO2 emissions worldwide and represent three quarters of energy consumption and with increase in urbanization, these numbers are expected to increase. To cope with this continued urban growth, cities try to monitor and find new ways through digital technology to reduce energy consumption and produce a better quality of life.
EOH smart energy solution is offered through advanced meter infrastructure (AMI), distribution grid management, and high-voltage transmission systems, as well as demand response for the intelligent and integrated transmission and distribution of power.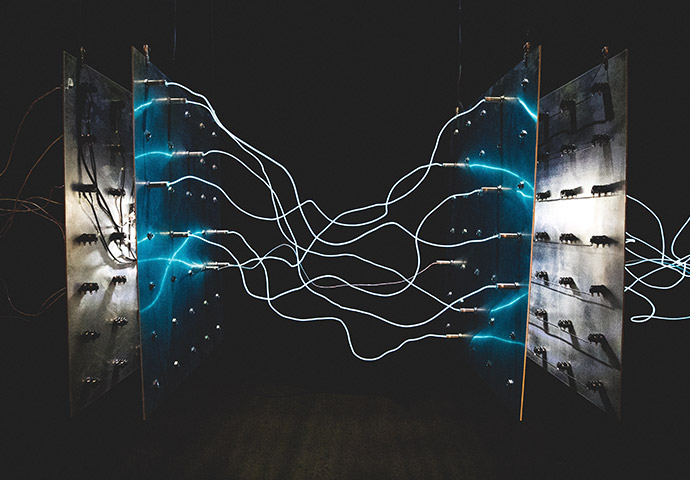 Smart Parking
Transforming the Smart Parking Experience
Urban population has soared parking problems and are directly impacting traffic flows. EnerClever City provides outdoor and indoor parking solutions, which optimize the use of parking spaces and help vehicle owners reach safe and convenient parking spaces in the shortest possible time.
Occupancy rates and parking lots locations are shared with vehicle owners in real time, and vehicle owners can track the information on informative LED panels or through their own smart phones.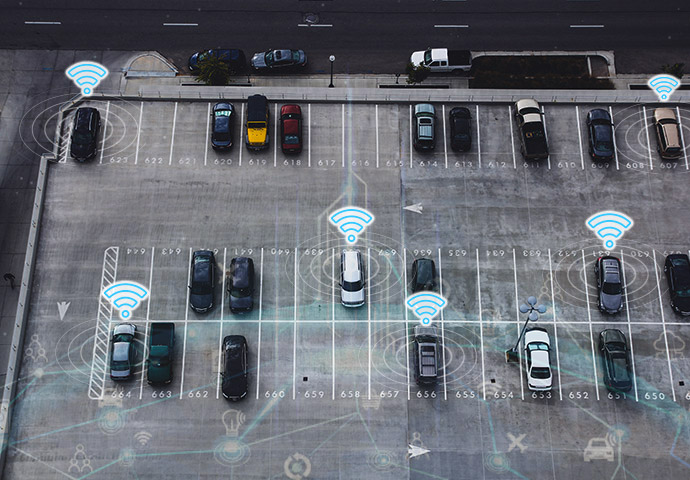 Smart Traffic Management
Improve, Control and Manage Traffic Flows and Congestion
EOH EnerClever Smart Traffic Management solution is an adaptive solution that delivers effective Smart Traffic Management for densely populated and highly urbanized cities. EnerClever City facilitates traffic to manage itself, all public transportation components communicate with each other to deliver an uninterrupted transportation service. Signalization systems, density measuring cameras, sensors, central software and transportation systems information are integrated to operate traffic effectively and efficiently to help passengers reach their destinations safely and rapidly.It is now easier for passengers to plan their commute easily.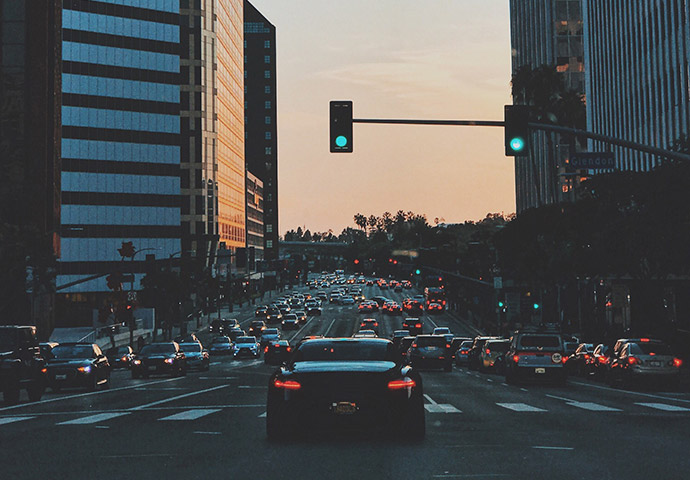 Waste Management
Intelligent Waste Monitoring and Collection Solution
EOH SAP Innovation Award-winning Smart Waste Management Solution is an end-to-end IoT business solution that assists any city to plan and execute proper waste management processes to realize a cleaner environment.
Optimize waste collection routes
Automate periodic schedules
Maximize quality of service
Track driver performance
Minimize maintenance costs
Optimize costs per ton of weight
Measure amount of collected waste
Less wastage in fuel due to unnecessary pick ups