ASSET Partners Network is the backbone to building our products and solutions portfolio.
In a fast moving and changing tech-market, we are always working together to offer our customers solutions that support their business models and reinforce their performance and positioning in their markets.
Our partners play a great role in this journey as our technology backbones to seamless innovation and creation.

ASSET Technology Group is a leading Reseller Gold OpenText Partner for building business solutions and implementing OpenText software products namely:
OpenText Content Suite: for managing the flow of information from capture through archiving and disposition
OpenText Process Suite: for more flexibility to digitize, automate and integrate processes across functions, systems, machines and clouds
OpenText Analytics Suite: for a digital strategy with powerful analytics and data visualization solutions to provide smarter business decisions
Documentum: for content management and publishing
Captiva: for documents conversion and backlog management
InfoArchive: for offloading online databases and provide a scalable environment to search and analyze data stored in on-line and near-line databases as well as discrete content associated with records in one unified interface and reporting systems
xCP: for workflow and process management applications leading to automating all work procedures in any organizations as well as providing e-services to portal.
Solutions built on top of OpenText Technology: 
ASSET has been adopting its products and solutions to work with Microsoft technologies to offer customers options based on their own selections and strategies. In addition, ASSET is implementing a lot of government portals and business solutions using Microsoft portal foundation and Microsoft databases and communication tools.
Microsoft Dynamics CRM
Microsoft SharePoint
Microsoft Office Communications Server
Microsoft Business Intelligence


ASSET is a committed partner to Oracle for more than 20 years. ASSET uses Oracle technology in building ASSET own products as well as, implementing Oracle technologies customized to specific customer requirements.
ASSET Implementation Services:
• Oracle Portal
• Oracle BPEL
• Oracle SIEBEL
• Oracle Business Intelligence
• Oracle Collaboration Suite
• Oracle WebCenter
• Oracle Web-Logic
• Fusions Middleware
• Oracle Real Application Cluster
• Oracle SOA Suite
• Oracle SIEBEL CRM
• Oracle e-commerce platform ATG
ASSET Technology Group is a leading partner for implementing and maintaining LIFERAY services with experience in: LIFERAY Connected Services (LCS) and Portals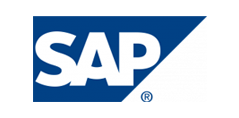 ASSET provides tailored, future-proof solutions in support of SAP technologies: PMI, Prince II, Lean Six Sigma, CMMI, and ITIL standards. In collaboration with our specialized teams– we reduce complexity and optimize your investment in:
SAP Engineering, Construction, and Operations/ Real Estate Solutions
SAP Production and Manufacturing Solutions
SAP Retail and Wholesale Solutions
SAP Healthcare Solutions
SAP Cloud Solutions, such as Success Factors
SAP Technologies (Business Objects, HANA, and Mobility)
Wide market coverage through powerful partners network
Find the Right Solution Partner for your Business